Services
---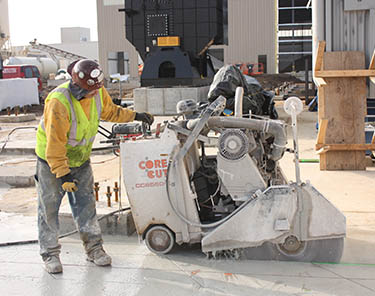 Slab sawing
We provide industrial, commercial or residential slab sawing. Including cutting through all types of reinforced concrete, green concrete, radius sawing, patch sawing, road and bridge sawing, or plunge cuts for curb removal. We have all the necessary equipment to fit the cutting needs of our customers: electric/hydraulic saws for indoor cutting such as food preparation warehouses, or where space is limited; gas/diesel for large areas where high production is needed.
---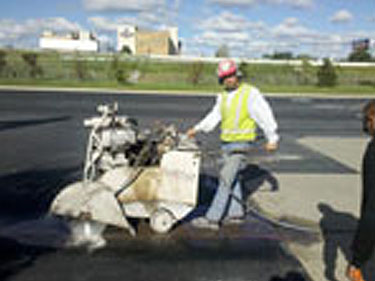 Asphalt cutting
We provide industrial, commercial or residential asphalt cutting. Types of work include asphalt road cutting, driveways, asphalt over concrete, parking lot cutting- fresh asphalt or cracked & broken, Got asphalt-we cut it!
---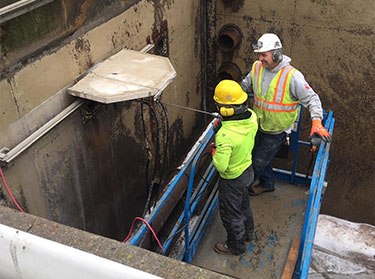 Wall sawing
Think horizontal & vertical concrete, think wall sawing, think Northwest Indiana Concrete Cutting! Precast wall sawing, brick & block sawing, reinforced or green concrete, concrete piers or pylons. Large jobs for commercial/industrial such as foundations, retaining walls, large concrete structures like silos or bridges. For smaller residential needs we are experts in cutting doorways/windows or escape windows. We offer haul away of all debris making this a quick, easy and complete job for our customers needs.
---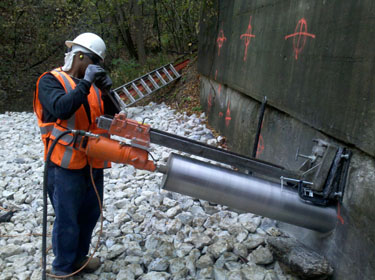 Core drilling
Do you have a need for coring through concrete? We handle small jobs from one core to large jobs with hundreds. Whether it is floor coring, wall coring or manhole coring we have the equipment and experience to meet your needs. We have the capability to cut reinforced concrete, green concrete, precast panels, brick & block or asphalt.
---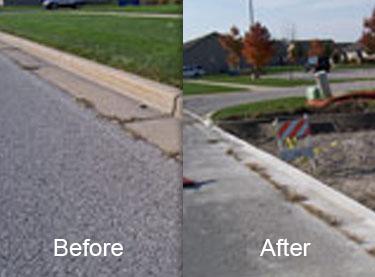 Curb cutting
It's simple, we do curb cutting. Any type of concrete curb, a few feet or hundreds, we have the equipment and experience for a job well done. We have a special patented machine that allows us the flexibility for large areas or tight spaces. Have an existing curb that needs to be cut-no problem! In addition to cutting new curbs, we also cut existing curbs to take away that 'bump' at the end of your driveway. 
Additionally, we are able to quickly and safely cut sidewalks, driveways or ramps to be ADA compliant or eliminate trip hazards.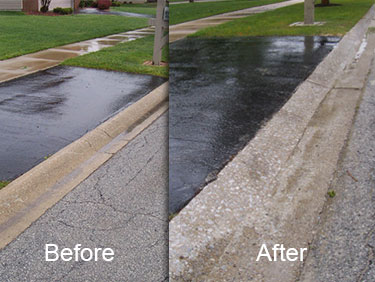 Curb Cutting Existing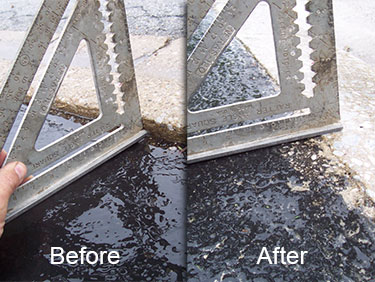 Curb Cutting Trip Hazard
---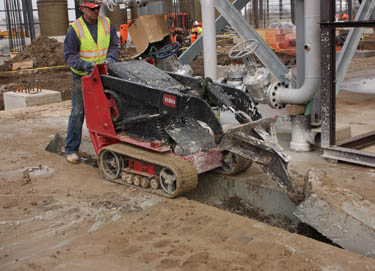 Saw Cut & Pull
NWICC offers all services for cutting and pulling to make your job easier. We will pull the concrete and dispose in your dumpster or haul away to recycle. To finish the job we offer a pour back service.
We will replace the concrete with a 5 or 6 mix bag mix, install dowel pins, vapor barrier, finished to match existing concrete. All work shall hold a one year guarantee on labor & materials.
We have multiple saws to meet the environmental needs of our customers, gas saws for larger, high production areas or electric or hydraulic saws for tight spaces or areas with less ventilation, such as food preparation facilities.
---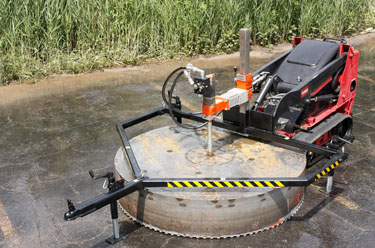 Traffic Loop Cutting
Traffic loop industry standards are moving to traffic loops having a circular cut versus the standard octagon cuts. At Northwest Indiana Concrete Cutting we have the rare ability and expertise to cut precise 6 foot (72 inch) circular traffic loop detectors into asphalt or concrete. This traffic loop circle cut coupled with our slab saw capabilities are a great combination to complete your loop cutting jobs quickly and accurately. Call us for your next traffic detector loop cutting project for a quote.
---
Large Diameter Cores
NWICC offers large diameter cores in concrete or precast walls, concrete or precast floors, roads, traffic loops, manholes & bridges etc. We can core up to 6' (72") in diameter, we can core through any thickness or material.
---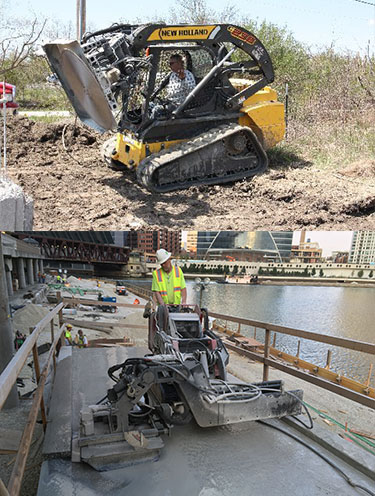 All-terrain concrete sawing
Have a bridge that needs to be cut in the middle of a field or creek? Or a light pole base in a gravel parking lot? NO PROBLEM! We have a unique patented All Terrain Concrete Cutting Saw, that can reach those difficult to reach locations. Our concrete miter saw machine can traverse any terrain, cut any compound angle, including concrete or asphalt.
---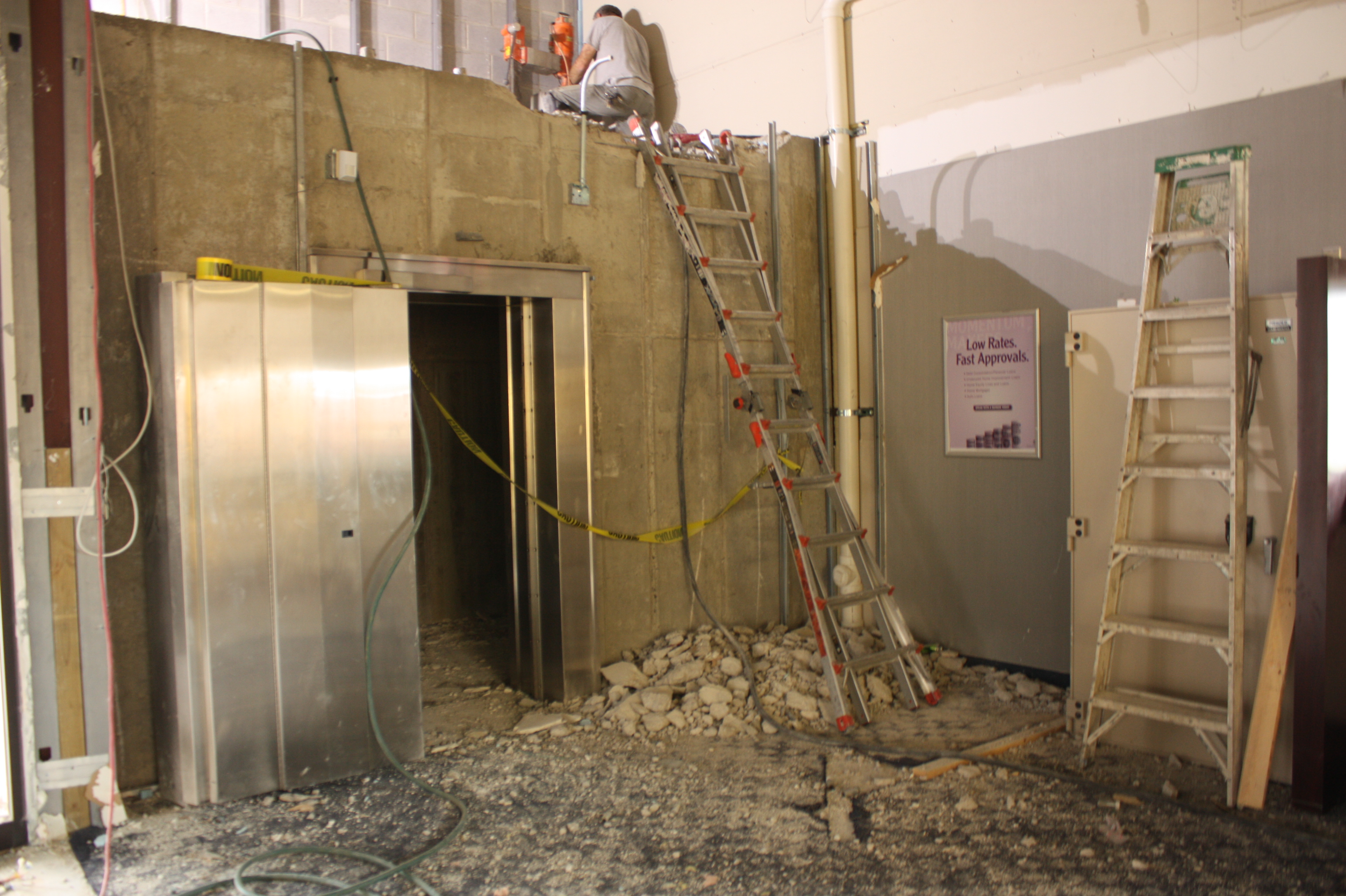 Bank Vault Removal
When the distinct need to remove a bank vault comes your way, you can count on Northwest Indiana Concrete Cutting to be your removal specialists. With experience slicing, dicing and removing the concrete floor, ceiling and walls, we are able to also remove the vault door, saving and crating for later use as needed.
---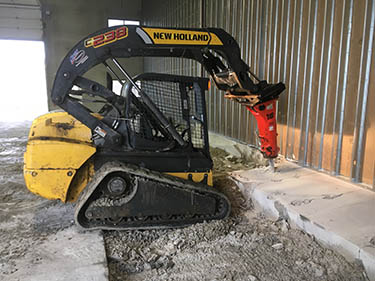 Concrete Breaking & Removal
For projects that require concrete breaking and removal services, Northwest Indiana Concrete Cutting has the equipment and expertise to get the job done, quickly, safely, and affordably. Whether it is a smaller job such as a residential concrete porch & stairs or a large commercial job where a whole concrete pad needs to be broken up and removed we'll take care of this for you.
---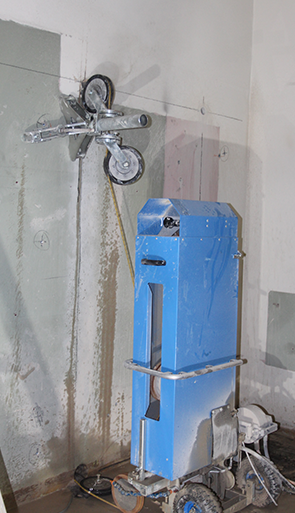 Wire Sawing
Diamond Wire Sawing is an efficient and economical solution for cutting concrete of large structures or those that are too cumbersome or awkward for traditional concrete cutting or breaking. Applications such as cutting bridges, flush cutting a large section of concrete, or bank vault wall removal are a few examples. We have the capability to cut your tough job that traditional methods cannot!
---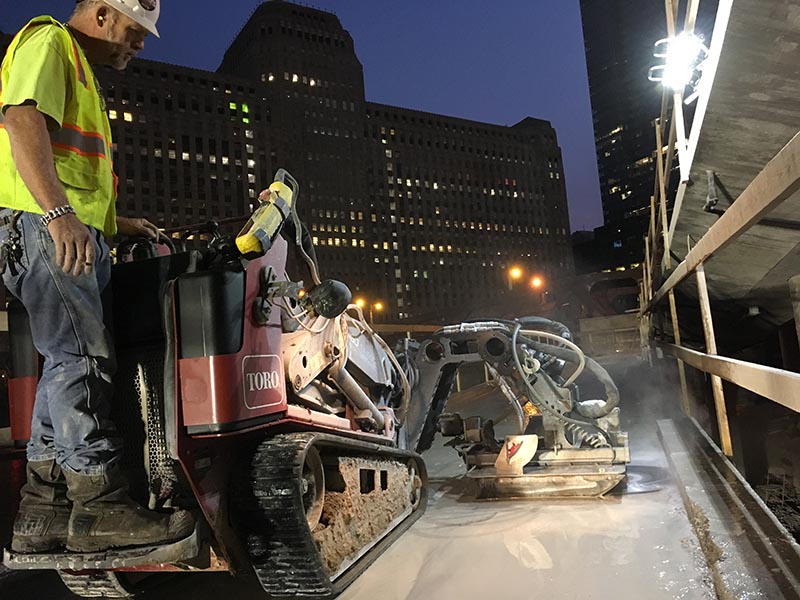 Flush Cutting
If your job calls for concrete to be cut flush or flat to existing grade or wall surface, give us a call! We cut many different concrete obstructions flush to the existing floor including concrete knee walls, concrete piers, bollards, just to name a few.
---
Northwest Indiana Concrete Cutting has provided innovative concrete cutting services for over 25 years. We are based in Schererville, IN. We cover the surrounding states with an impressive list of clients including some of the most predominate corporations and businesses in the world.